Message from the Chairperson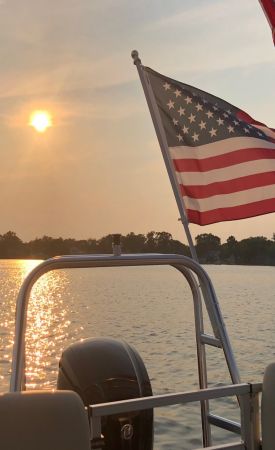 AUGUST 2023 UPDATE
No-Wake Buoys 
The Village of Salem Lakes voted on August 14, 2023 to maintain control over the Silver Lake No-Wake Buoys.  This will provide a savings in the 2024 Budget and will allow the lake district to attack other issues.
Lake Level Still Down 
The lack of significant rainfall over the summer, coupled with warm temperatures, has resulted in a continuation of lower lake levels throughout the summer.  Shallow areas of the lake are now extremely shallow.  Boaters need to be cautious.
Aquatic Plant Management Plan -- Lake User Survey 
The Lake User Survey is now available and can be accessed one of two ways:
Click to get pdf:  Lake User Survey
Click for online survey:  tinyurl.com/Silver-Lake-Survey
Lake users can respond to the survey until September 30, 2023.
The Aquatic Plant Survey, the field survey of aquatic plant life in the lake, will be completed this month.   
The Aquatic Plant Management Plan will then be prepared during the fall, with public review this winter.
Thank you for your interest and participation in the Silver Lake Management District!  
Jim Purinton, Chairman